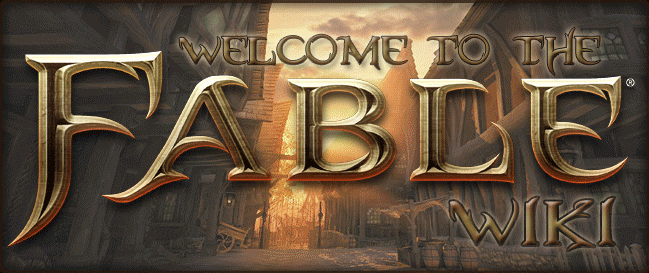 Welcome to
The Fable Wiki
, a wiki all about the world of
Fable
that
anyone can edit
.
We are a collaborative encyclopedia of all the history, quests, people, places, and everything else from the
Fable
series.
2,894 articles since September 2007

Fable Wiki International

Fable Wiki pt-BR   
Das Fable Wiki de   
Fable Wiki es   
Wiki Fable fr   
Fable Wiki it   
Fable Wiki pl   
Fable вики ru   

Fable Fortune Servers Shutting Down on March 4th

The free-to-play collectible card game Fable Fortune servers are shutting down on March 4, 2020.
Read more at Steam
Fable Fortune hits Xbox Game Preview and Steam Early Access on July 11th

The free-to-play collectible card game Fable Fortune will enter open beta through the Xbox Game Preview and Steam Early Access platforms on July 11th. Interested players will be able to buy the Founder Pack for £9.99/$14.99/€12.99, including 20 packs of cards to open, the exclusive Chicken Vengeant Trophy Card and the very rare Giant Egg card.
Read more at Fable Fortune's website
Mediatonic announces Fable Fortune Closed Beta

Mediatonic has announced that collectible card game Fable Fortune will shortly be entering closed beta. Requests for closed beta access keys can be made here, and invites will be sent out over the next few weeks. There is no NDA in place for Fable Fortune, so players are encouraged to record and stream their beta adventures. In Q2 2017, the game will be launched on the Steam Early Access and Xbox Game Preview platforms.
Read more at Mediatonic.
Ex-Lionhead Devs Announce Free-to-Play Fable Card Game

Flaming Fowl Studios, and independent developer founded by veterans of the Fable development studio Lionhead, have announced Fable Fortune, a free-to-play digital card game set in the Fable world.
Read more at IGN UK.
And so our story ends

Today we dim the lights on Fable Wiki in memory of Lionhead Studios, closing after 20 years.
Via Eurogamer: This illustration was drawn by Damian Buzugbe to honour the veteran British games studio Lionhead, developer of Fable, which closes its doors for the final time today.
https://pbs.twimg.com/media/CdCJc92WIAA98SX.jpg
Read more at Eurogamer

Characters

Quests

Downloadable Content

Locations

Weapons

Enemies
To write a new article, just enter the article title in the box below.
Not sure where to start?
Find out more about the wiki on the About page.
If you are new to wikis, check out Getting Started.
Please assist by contributing to or creating any articles whatsoever about Fable.
All contributions big or small will be fully appreciated.
Adding content
Community
Check out the community portal to see what the community is working on and for notices and helpful links for editors.
Keep up-to-date with the latest community news in Community Corner.
Go to the Forums for discussions about the Fable series and to get help from the community.

Which Hero discipline, or combination of disciplines, do you prefer to use in combat?
Featured Content

"All stories have to end eventually, but the memories of Heroic triumphs and Villainous plots will last forever. Thank you for your support - you are all Legends!"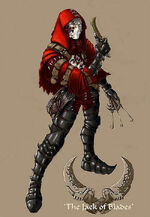 Jack of Blades
is the central antagonist of
Fable
and
Fable: The Lost Chapters
. According to the
Snowspire
Oracle
, Jack was already ancient by the time humans came into existence, and appeared in the unnamed world from
the Void
with
the Court
. He used his
Mask
to take over host bodies and thus live forever. Whilst in his humanoid form, he was never seen without the Mask, nor his original body ever shown. He is a master of
strength
,
skill
and
will
.
(
Read more
•
Previously Featured
•
Nominate an Article
)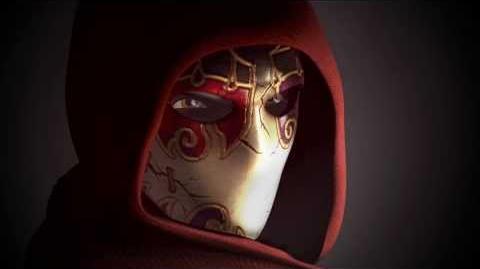 Fable Teaser Trailer
(
Nominate a Video
)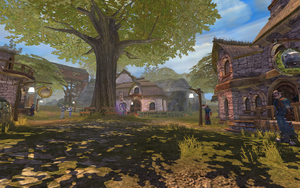 Oakvale, as seen in Fable and Fable: The Lost Chapters.
(Previously Featured • Nominate an Image)
Top Questions
(More Top Questions • Popular Tags)
Featured Fanfic
Join Sparrow on her adventure to defeating Lucien, with her finding more than just revenge, such as friendship, love and decisions between good and evil.
Coldness…that was all that I was feeling. Winter had once again arrived in Albion and once again it was going to be a long three months. Rose and I were currently standing in front of a small fire, trying to warm ourselves. This winter was the worst winter I had ever experienced. The family of travellers, who normally allowed us to stay in their caravan, had not arrived this year, which meant that Rose and I must survive on our own. Freezing every night and day, hoping for a miracle…for our wish to come true…

(

Read more

•

Fan fiction

•

Nominate a Fanfic

)
---
Affiliates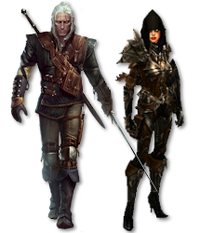 Community content is available under
CC-BY-SA
unless otherwise noted.