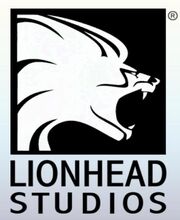 Lionhead Studios is a video game development company that was established in the United Kingdom in 1998. They have created many successful video games, including the Fable series of games. In April of 2006 Lionhead Studios was purchased by Microsoft Game Studios. The head of Lionhead Studios is Peter Molyneux.
List of Games Created
In-Game References
In Fable II, Lionhead made a few references to themselves in the game.
Fable III
External links