Execution Tree is a quest in Fable and Fable: The Lost Chapters.
No Protection
Without a Scratch
Fist Fighter
Protect Guards
Walkthrough
Edit
Bandits are planning on ambushing the Guards taking a criminal from the Jail outside Bowerstone to the Execution Tree in Headman's Hill. Kill all of the Bandits to stop them freeing the criminal.
This quest can be completed quite easily without killing all the Bandits. This can be done by killing the criminal they are attempting to rescue – if you kill him, you will receive 140 good points and the quest will be completed.
Flick, who the player met at the arena, is in this quest; he's the executioner.
The guards that escort the prisoner along with the Hero go by the names of Monty and Flynn.
If you stray too far from the prisioner while escorting him, the guards may say "play the game mate, stick by us eh?" as if they know they are in a video game and that escorts are often a terrible part of said game.
Video Walkthrough
Edit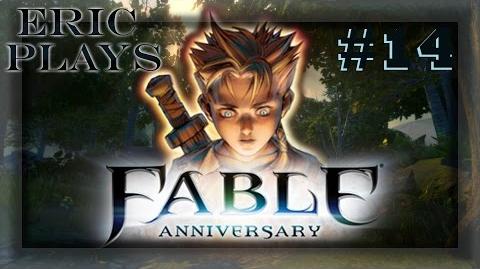 ---
Community content is available under
CC-BY-SA
unless otherwise noted.