Clockwork Rifles are the least powerful Rifles, but have the highest firing rate and the least need for reloading. Like a Turret Rifle, a clockwork rifle can fire several shots in succession without reloading; unlike a turret rifle, the entire clip is refilled with a single reload action. In this regard they are similar to Clockwork Pistols.
Rusty Clockwork Rifle
Edit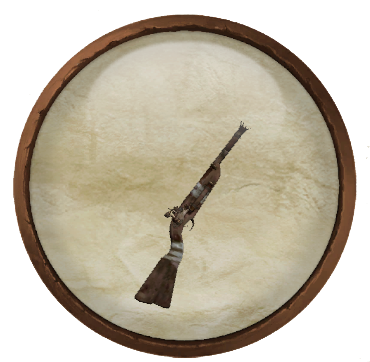 You wouldn't rely on a cheap rusty clock to you places on time, and you would be foolish to rely on this rifle to keep you alive in a serious gunfight.
Iron Clockwork Rifle
Edit
Clockwork firearms were invented by a master clockmaker dissatisfied with the speed of flintlock mechanisms. This rifle is a cheap imitation of his design, but at least it works.
Steel Clockwork Rifle
Edit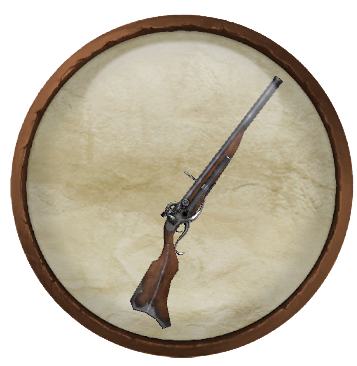 Guaranteed to almost never misfire, the clockwork mechanism on this rifle is a top-of-the-range example of firearm technology, allowing its user to reload much faster than a flintlock rifle would.
Master Clockwork Rifle
Edit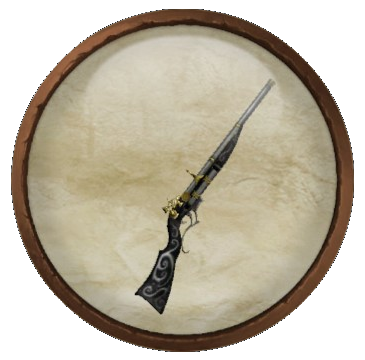 This rare and expensive rifle was created by Horatio Peel himself, the inventor of the clockwork firearm mechanism. Only the richest armies can afford to equip their soldiers with such a fine weapon.
Hal's Rifle
Edit
Long ago, when Albion was still under rule of the Old Kingdom, a rift in space opened a portal between dimensions. Through the rift stepped a warrior of immense power, clad in green armour and carrying a striking crystal sword. Though he never revealed his real name, he was known to all as Hal. Few enemies were able to withstand the firepower of his sophisticated rifle.
Community content is available under
CC-BY-SA
unless otherwise noted.