Clockwork Pistols are similar to real world magazine pistols. They fire up to six shots per reload.
Rusty Clockwork Pistol
Edit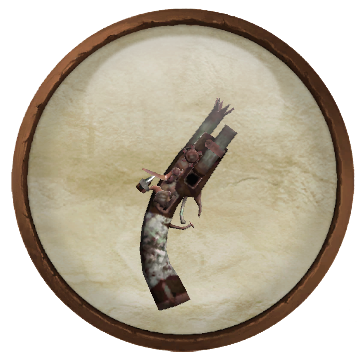 You wouldn't rely on a cheap rusty clock to get you places on time, and you would be foolish to rely on this pistol to keep you alive in a serious gunfight.
Iron Clockwork Pistol
Edit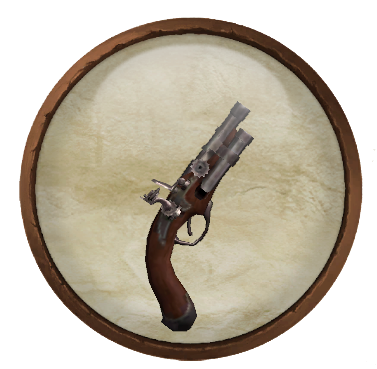 Clockwork firearms were invented by a master clockmaker dissatisfied with the speed of flintlock mechanisms. This pistol is a cheap imitation of his design, but at least it works.
Steel Clockwork Pistol
Edit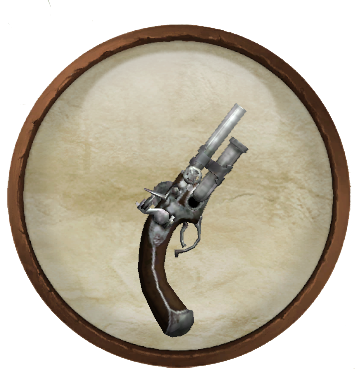 Guaranteed to almost never misfire, the clockwork mechanism on this pistol is a top-of-the-range example of firearm technology.
Master Clockwork Pistol
Edit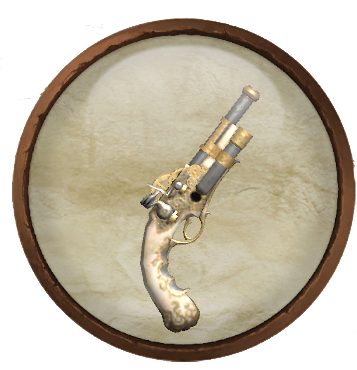 This rare and expensive pistol was created by Horatio Peel himself, the inventor of the clockwork firearm mechanism. Popular among nobles who once used it in duels, before realizing they were too powerful for such activity. Cleaning up after a duel has become much less messy since then.
The Red Dragon
Edit
Main Article: The Red Dragon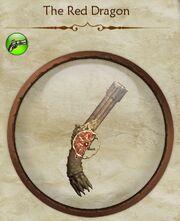 This unique and exotic pistol once belonged to Wicker, the finest shot Albion had ever seen. Until Reaver appeared. Wicker visited Reaver and challenged him to an honourable shooting challenge to decide who had the greatest skill. Reaver's reply was to shoot him in the head.
Community content is available under
CC-BY-SA
unless otherwise noted.